A Perfect Smile is Phenomenal
A confident, sparkling smile is appealing and pleasant, and it may even improve your interactions and performance at work. Most significantly, when you are happy with your smile, you will be more pleased with yourself. Cosmetic dentistry focuses on improving the look of your smile. However, many cosmetic treatments also enhance your general dental health.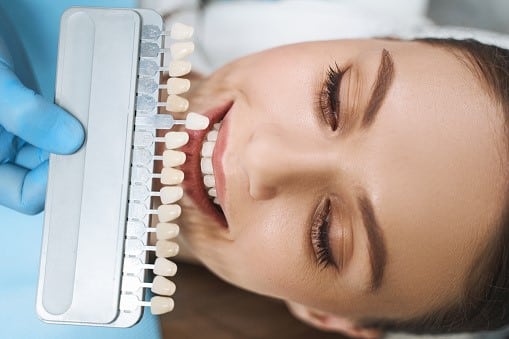 Here are five ways cosmetic dentistry can improve your life by resolving various dental issues.
1. Specialized teeth whitening boosts your confidence immediately
Even though your teeth may not be flawless, a dazzling, white smile will make you seem great. The trick here is to seek professional teeth whitening rather than going the do-it-yourself approach, which yields poor outcomes and can create sensitivity concerns. You may give your smile a sparkling makeover with a thorough in-office or at-home brightening procedure and then either continue with whitening or explore further cosmetic dental procedures.
2. Porcelain veneers may completely transform your smile
Since the age of pristine white Chiclet teeth, veneers have moved on a bit. Contemporary porcelain veneers can dramatically change your smile in ways you may not be aware of.
Porcelain veneers are simply a fine coating of porcelain that has been expertly sculpted and is securely bonded to the surface of the tooth. Veneers can conceal severe discoloration, misalignment, chips, cracks, and malformed teeth, among other problems.
3. Porcelain bridges help hide unpleasant gaps in your smile
Getting a tooth removed can be humiliating if the gaps between your teeth are visible to others. Porcelain bridges are perfect for filling the gap, providing a natural appearance and proper biting forces.
A porcelain/ceramic bridge may be a better option for you based on the positioning of the gaps and the condition of your jawbone as well as adjacent teeth. If you want to get a dental implant in the future, a bridge can keep the teeth around the gaps in check until you're ready.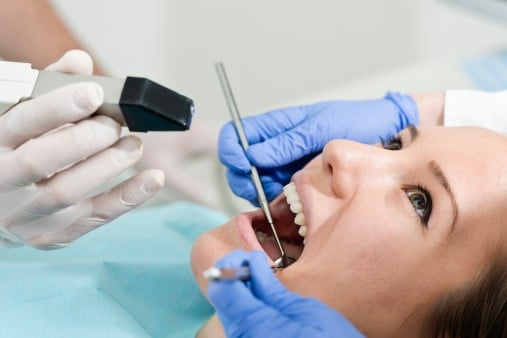 4. PORCELAIN CROWNS RESTORE BADLY INJURED TEETH
If a tooth is entirely fractured or has a severe chip or crack, veneers alone will not help since the stability of the affected tooth is in jeopardy. Porcelain crowns are a lifelong means of restoring a damaged or worn-down single tooth to its original strength and beauty.
5. TOOTH-COLORED FILLING HELPS KEEP YOUR SMILE LOOKING HEALTHY AND BRIGHT
Replacing outdated silver fillings with tooth-colored substances is simple and may be helpful since your dentist may ascertain whether or not the tooth is still in excellent condition. Because old silver fillings frequently disintegrate or become loose, upgrading them with modern fillings is a definite plus in maintaining your dental health and enhancing your smile.
Peace of Mind Dental Studio provides aesthetic dental services to people in Chandler. We use a range of contemporary cosmetic treatments to provide our patients with the beautiful smiles they desire.