knowledge for peace of mind
Psychotherapy Dentistry in Chandler, AZ
Is dental anxiety getting the best of you? Are you having sleepless nights merely thinking about your dental appointment? It is more normal than you think. People often picture a dentist holding a dental probe, ready to inflict agony and extract teeth. But it isn't always so.
Recent technical developments have enabled dentists to swap out painful tools for painless laser beams. If you need dental treatment, but your anxiety is taking the best of you, visit Peace of Mind Dental Studio today and let our staff help you with dental anxiety in Chandler.
Why Do You Need Psychotherapy?
Our experts at Peace of Mind Dental Studio will ensure that your dental and emotional problems are fully addressed, whatever the cause of your dental fear or anxiety. We take the time to address all things that make you apprehensive and anxious, ensuring that you are at ease during the diagnosis and treatment.
Sharing your emotions is quite beneficial. Let us know if you have any worries or concerns about any aspect of a dental procedure, tool, or technique, and we'll help you sort them out and ensure they don't interfere with your care.
You are welcome to share any positive or negative dental experiences you've had in the past. Our aim is your comfort, and we have licensed social workers working with us to offer the best psychotherapy to ease your dental anxiety in Chandler.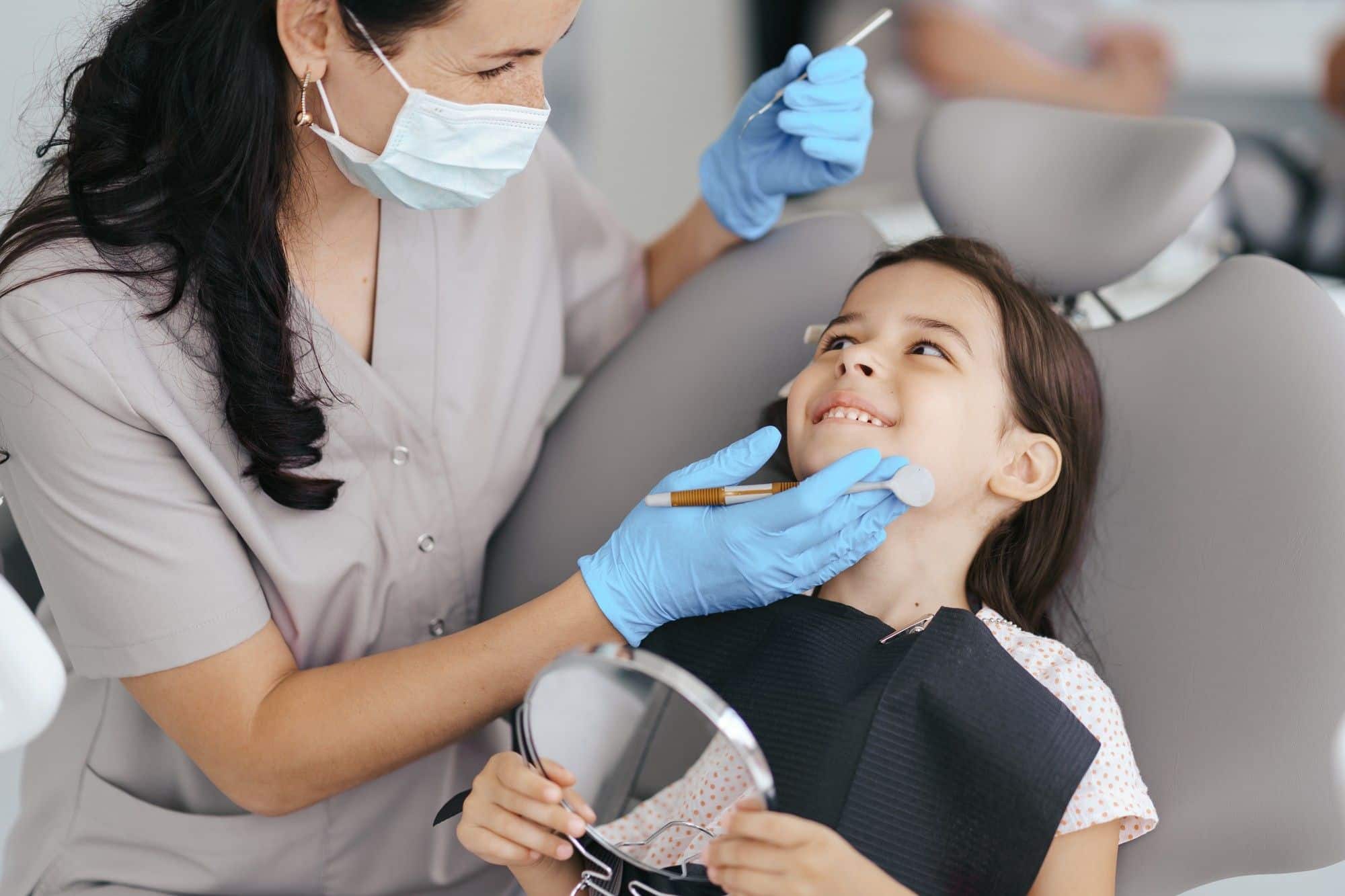 Is Dental Anxiety Common?

According to research, up to 75% of Americans have some level of dental phobia, and 20% choose not to get their teeth cleaned.
Dentistry can offer its best work as long as its patients are comfortable. Thus, we have a psychotherapy wing where we try our best to make your treatment comfortable.
Dealing with Dental Anxiety in Chandler
Peace of Mind Dental Studio is committed to making your visit as comfortable, quick, and easy as possible, regardless of your particular level of anxiety. Dental fear can be handled in various ways, and we are here to assist.
Cognitive Behavioral Therapy in Chandler
Cognitive therapy, also known as cognitive behavioral therapy (CBT), emphasizes the links and interconnections among thoughts, feelings, actions, and bodies.
We acknowledge that our daily environments have an impact on each of us. This environment consists of our present circumstances (such as our families, friends, jobs, cultures, numerous stressors, and supports, etc.) and our historical context (our family history, past relationships, previous successes, failures, etc.).
Call us now and book your appointment for Cognitive Behavioral Therapy in Chandler.
EMDR Therapy (Eye Movement Desensitization and Reprocessing)
EMDR is a planned therapy that encourages the patient to pay attention to the traumatic memory for a brief period while also undergoing bilateral stimulation (usually eye movements) is linked to a decrease in the emotional intensity and vividness of the traumatic memories.
Call us and book an appointment for Dental Therapy in Chandler today!
Do You Know What Therapeutic Interventions Are?
These non-pharmaceutical procedures aim to eliminate the root of your worry and anxiety so you can properly care for your teeth. At Peace of Mind Dental Studio, we have Elissa Silverman, a licensed clinical social worker on staff, who administers this therapy.
How To Get Help?

Speak to us; we are unable to read thoughts. Even though it may be difficult, sharing your anxieties can help us offer you what you need.
Inquire about alternatives: Thanks to technological advancements, dental microsurgery is now a choice. Lasers can be used to whiten teeth, remove stains, and prepare teeth for fillings. Choose a solution that works well and causes the least amount of anxiety after discussing all your alternatives with us.
Get in touch with our office if you have any inquiries or worries regarding how we may assist you in overcoming dental fear in Chandler.
Developing Trust

Patients need to know that Peace of Mind Dental Studio is a judgment-free zone to build trust and reduce anxiety. Our experts and staff will never make patients feel self-conscious about the condition of their teeth and gums, regardless of the underlying cause.
Before beginning treatment, experts take time to listen to each patient's worries so they can fully comprehend their unique needs. The boundaries of apprehension can only be broken down if the patient and the provider have developed a connection.
Contact Us!
Do you know anyone who has put off getting dental care for too long? Is dental anxiety a challenge for you? To find out more about the Peace of Mind Dental Studio approach to dental anxiety, contact us!
Call our office today to schedule an appointment if you know someone who needs help with dental anxiety in Chandler.