knowledge for peace of mind
Preventative Dentistry in Chandler, AZ
POM Dental believes in restorative and preventative dentistry for healthy dental crowns and gums for overall good oral health.
What is Preventative Dentistry?
Preventative dentistry is dental care and treatment to protect teeth and gums from any grave danger in the future. Dentists advise visits to dental clinics every six months. It will help patients to get rid of plague, decaying teeth in its initial stages only.
Brushing twice, flossing, cleaning gums and eating healthy food is also a preventive dental care.
Personal Role in Preventative Dental Care
Brush your teeth twice a day— typically morning and night—brush with a delicate soft bristled toothbrush and fluoride toothpaste. Your dental specialist can suggest the best toothbrush and toothpaste for you. They can likewise educate you on the most proficient and effective way to brush your teeth.

Floss every day to stall out food particles between teeth before it leads to plaque.

Use a mouthwash to flush out food particles after flossing.

Stay away from acidic food sources that can hurt tooth lacquer.

Be mindful of hard food sources, similar to certain confectionary items like sweets, food varieties with bones, seeds, or pits that could harm or chip teeth.

Try not to smoke or consume tobacco items—these can prompt malignancy and other dental issues.

Use a mouth guardwhile participating in specific games or sports activities.

If you have the habit of grinding your teeth around evening time, ask your dental specialist for an aid to help lessen gum and dental crown erosion.
Which Dentist to Consult for Preventative Dental Care Services in Chandler, AZ?
General dental specialist: An overall dental specialist, also known as a family dental specialist, is your go-to dental health adviser when you need routine preventive consideration like routine teeth cleanings, tests, and X-rays. They will likewise do fillings and give other essential dental care services. One of your overall dental specialist's key job is to help you manage and take legitimate dental care of yourself. They can distinguish any possible issues before they become serious, help you assemble better propensities, and allude you to dental subject matter experts if you need further consideration. A good dental specialist understands your traumas and fear before working and taking care of your teeth and dental damages. Restorative and preventative dental care is a must for all people across age groups.
Pediatric dental specialist (kids' dental specialist): Pediatric dental specialists have proper expertise in dental consideration for youngsters. Most children need dental help around time when their first tooth shows up. In general, a pediatric dental specialist will keep on seeing youngsters through their adolescent years. A pediatric dental specialist gives both preventive dentistry benefits just as more particular consideration when required, including extractions, fillings, and oral medical procedure sometimes.
POM dental studio offers such services at affordable prices and a serene, cleansing, restorative experience for patients at their studio in Chandler, Arizona.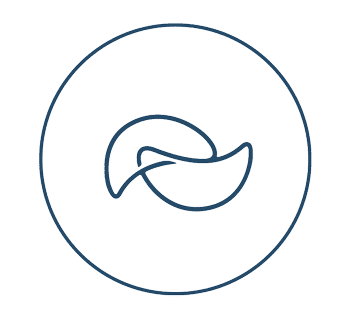 While you're familiarizing yourself with this procedure, make sure you also visit our section on how we treat you during your care with a range of nice-to-have and need-to-have patient comforts.
Distraction Methods       –     Therapeutic interventions   –     Pain management 
Benefits of Preventive Dentistry
Preventive dentistry should be an important part of every person's health regime. Preventive dentistry methods like brushing, cleaning of gums when practiced with regular dentist visit, can work wonders. Following are some of its benefits:-
Eliminates the risk of having tooth rot, gum infection, and more genuine dental issues.
Promotes oral cleanliness and healthy gums. As you practice flossing, brushing twice a day, you will protect from teeth from germs and maintain good oral health.
The early detection of dental issues may help limit treatment and cost.
As your dental specialist does a full test of your mouth, jaw, neck, and so on, it helps them recognize any correlated issues.
Diabetes, osteoporosis, and dietary issues also affect dental and oral health. For individuals with chronic conditions of the above mentioned diseases, standard preventive dental care is very important for their wellbeing.
What is the price of Preventative Dental Care Services?
Preventative dental care is not as expensive as other dental treatments. Sometimes the price may vary due to complexities in dental health like detecting a decay and removal of it or cleansing teeth etc. But the good thing is that even after additional treatments, it never burns a hole in your pocket. We accept cash, card, and different online modes of payment by Cigna and Delta too.
POM dental takes extra care to provide affordable services without compromising on quality.
Preventative Dentistry is gaining a lot of importance these days. Due to lifestyle and food habits changes, people do not watch what they are eating, drinking, and do not care for brushing their teeth well. In such a situation taking care of your teeth and maintaining hygiene is very important. Prevention and regular visits to the dentist can save you from serious tooth damage and save your money as well as protect you from intense pain due to tooth infections.
Peace of Mind Dental Studio understands the personalized needs of every patient. We value a serene and calming experience when you visit the dentist. We provide preventative dental care and specialized treatments for the entire family in Chandler, Arizona. Find out more about our services and treatments in Chandler at: https://www.pomdental.com
Preventative Dentistry FAQs
answering your preventative dentistry questions… 
How Often Should You See the Dentist for a Regular Checkup?
Those with healthy periodontal conditions should come to the dentist twice a year for a checkup. Patients with a history of periodontal disease should come 3-4 times a year.  You should also schedule an appointment if you have pain or discomfort, or if you have questions or anxieties about something in your mouth. We are here for you when you need us.
What Are Good Oral Health Practices?
To take great care of your teeth and gums at home, we recommend the following oral health practices:
Brush and floss at least twice a day.

Use a Sonicare or similar toothbrush.

Consider using a Waterpik after brushing and flossing to flush out residual debris between the teeth.

Reduce the amount of sugar that you ingest.

Reduce the amount and frequency of ingested acidic food and beverages.

Schedule regular dental exams and cleanings.
Why Choose Peace of Mind Dental Studio in Chandler, Arizona?
As our name suggests, we are here to give you peace of mind about your dental health. When you come to us for your preventive dental care, you benefit from our relaxing atmosphere and calming techniques to make you more comfortable during your visit. If anxiety about dental visits have been keeping you from regular checkups, then you should check out all the comforts and distractions we offer our patients. We believe your mental wellbeing is just as important as the rest of your health. 
You can also have peace of mind about your teeth. We use cutting-edge technology to give you top dental care. Dr. Jeremy Silverman is an experienced dentist, capable of spotting problems and knowing the best treatment methods. Because dental health is interconnected with your overall health, our preventive dental care services are good for your whole body. Being able to prevent dental problems also keeps your dental costs as low as possible. Peace of Mind Dental Studio in Chandler, Arizona is the dental studio that helps your whole self feel safe and comfortable. Let us give you a positive dental experience.
If it's time for you to schedule a dental checkup, we welcome you to call our office, email us, or book an appointment online.
Tips & advice from Dr. Silverman:
Do distractions in the dental chair cause you more unease?
 It is absolutely okay to feel this way, just please let us know and we will make sure to limit our patient comforts that are particularly distracting. Some patients do not prefer to wear noise canceling headphones or have the ceiling mounted TVs on during treatment or wear. We want you to be comfortable and are here to accommodate to your preferences.
For more advice, visit our faq page