covid-19
Patient safety with Peace of Mind 
We, like the rest of the world, are working very hard behind the scenes to make sure that while we are still dealing with Covid-19, you have the peace of mind regarding your safety. In addition to the standard level of safety and hygiene you'd expect from your dentist, we also have implemented state-of-the-art infection control systems specifically to handle our current conditions. This paired with simple logistical and procedural protocol to ensure your safety and peace of mind. 
—

A new dental studio
Peace of Mind is a family dental practice located one block West of Downtown Chandler in the East Valley area of Phoenix, Arizona.
—
welcoming new patients
Dr. Jeremy Silverman is currently accepting new patients.
—
Extended opening hours
Monday: Closed
Tuesday: 10am-7pm
Wednesday: 11am-8pm
Thursday: 10am–5pm
Friday: Closed
Saturday: 9am-5pm
Sunday: Closed
covid-19 safety
appointment safety guidelines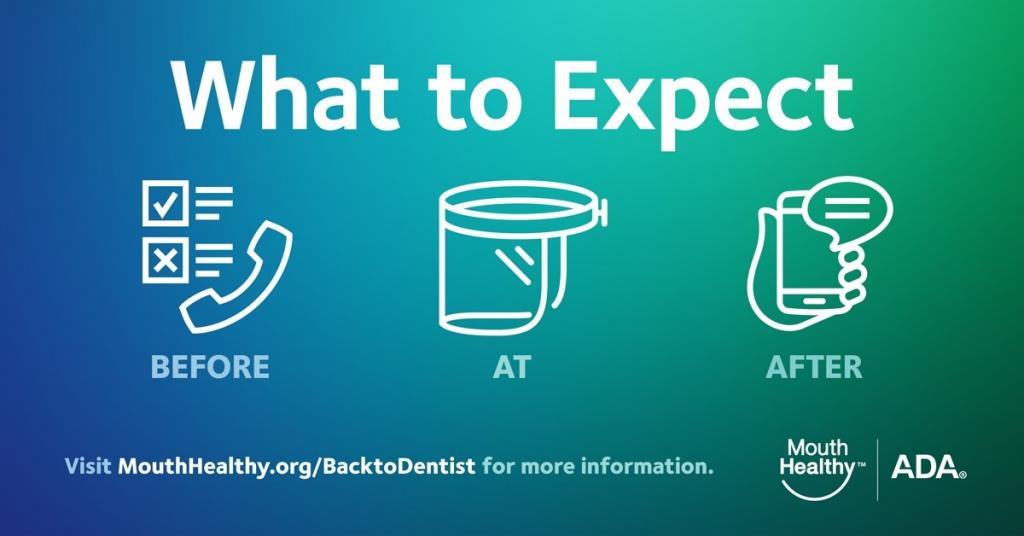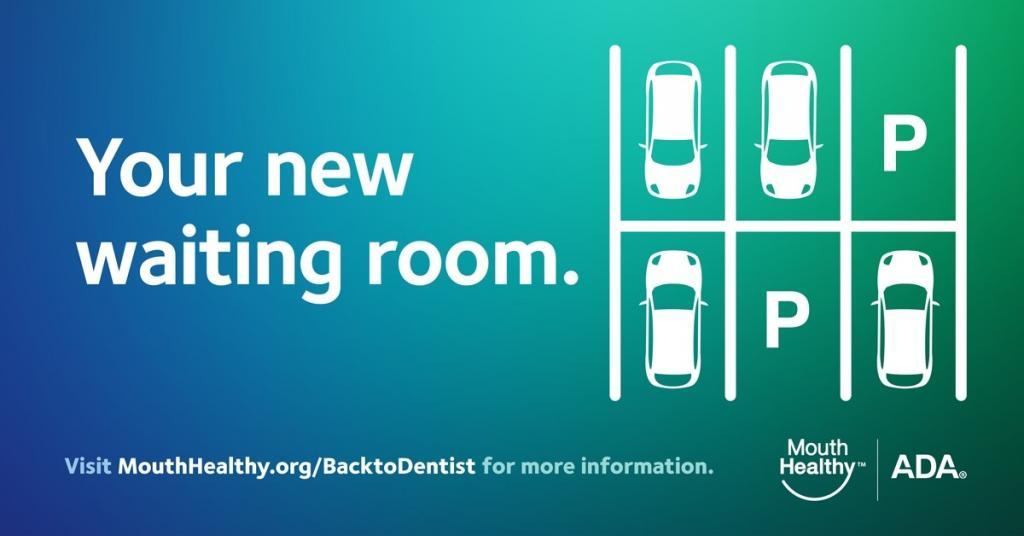 before your appointment
Infection Pre-check
1. We ask anyone displaying symptoms to stay home, patients and staff included. There will be no appointment cancellation fee for rearranging appointments based on Covid related changes. Our team may ask you some health-related questions before your scheduled visit.
2. To limit the amount of people in our waiting room we may ask you to wait outside the office or in your car. We ask you to leave all non-essential belongings at home or in your car. We may ask you to limit the people you bring with you or suggest allowing older children to go into the office alone.
3. Our waiting room will be spaced appropriately for distance and we will be limiting patients in the practice at any one time.
4.Upon arriving to the practice, wear a mask, use the hand sanitizer by the door, and step forward for a temperature screening. We will be unable to see you if your temperature reads higher than 99 degrees Fahrenheit.
5. Additional cleaning and sanitation will be done between patients.
We have introduced additional measures of infection control technology and personal protective equipment.
The dental team may be wearing plastic face shields, goggles and surgical gowns in addition to their typical masks and gloves.
during your appointment
State-of-the-art infection control
uv light sterilizing units for hvac
Ultraviolet lights have been shown to kill mold, viruses and bacteria for more than 100 years. Studies* have shown that UV lights killed 97% of bacteria that were resistant to antibiotics, 'superbug bacteria that are toughest to kill'.
What about coronavirus? According to the US Centers for Disease Control and Prevention, "Vaporous hydrogen peroxide, ultraviolet germicidal irradiation, and moist heat are the most promising decontamination methods" for COVID-19 commonly called coronavirus.
  *2012, Duke University Medical Centre
HomeSoap medical-grade UV-C lights eliminate bacteria, viruses and germs and will be used to disinfect our smaller devices and items between use such as: TV remotes, Tablets, Bilateral Stimulation wrist bands, noise canceling headphones, computer mice, pens, etc
Reducing aerosol
We use DryShield protection for procedures that produce aerosol. This system provides a comfortable mouthpiece to hold your mouth open, while a high speed suction reduces aerosol and liquid in your mouth. This creates a more comfortable experience for the patient, while creating a clean and dry environment for higher quality dentistry.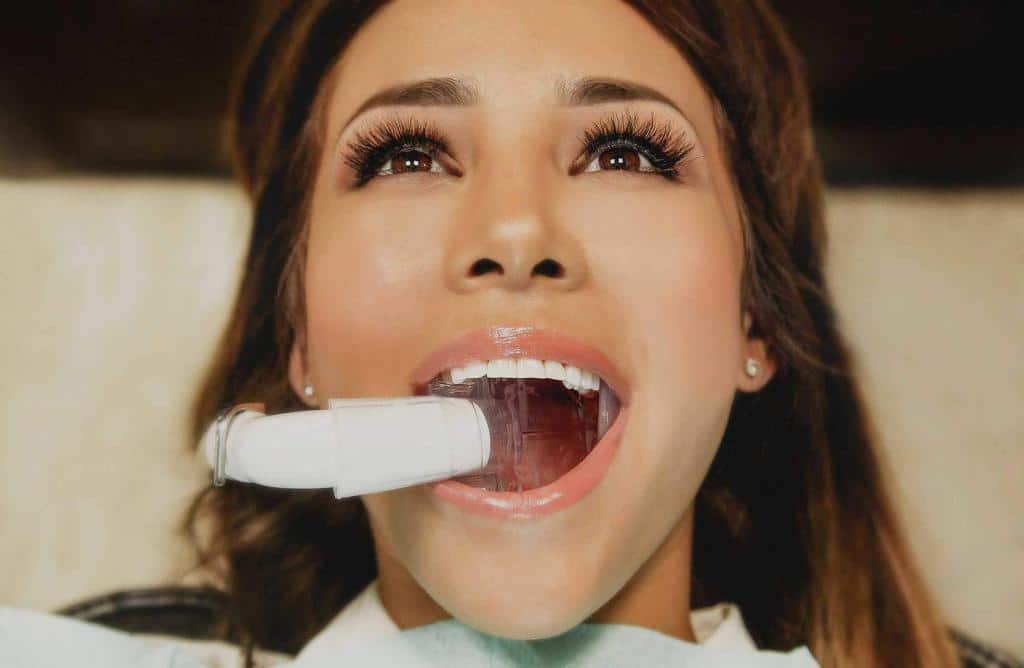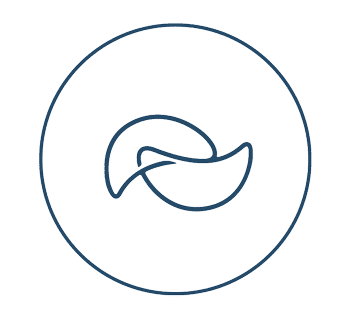 If you experience symptoms of covid-19 within 2 days of your appointment, please inform our office. This allows others that may have been exposed to be notified and tested. Thank you!
Answering your questions about covid-19 safety… 
Should I wait until Covid-19 pandemic is over to visit the dentist?
Regular dental checkups are an important part of taking care of your overall health. We understand the feeling to put preventative healthcare off until things 'return to normal'–but we do not advise doing this. Routine appointments allow us to check for a number of health conditions and catch them early. Some conditions like tooth decay can be more difficult, painful and expensive to remedy if left untreated.
Your health and safety is always our greatest priority. The staff at Peace of Mind are taking every precaution to limit the risk of Covid-19 transmission.
Can I have a virtual dental visit instead of visiting the office?
Unfortunately, a phone or video appointment does not replace a regular in-person visit. However, it can be helpful in some circumstances, like determining whether your oral health issue is an emergency that requires immediate treatment or whether it can be delayed. If you think you may be experiencing a dental emergency, call us and we can work out a plan together.
What are you doing differently because of Covid-19?
There are a number of science-backed steps Peace of Mind are taking to help limit the spread of COVID-19.
• Increased personal protective equipment including N95 masks, face shields, goggles and surgical gowns or long-sleeved lab coats.
• Increased cleaning protocols. This includes using disinfectants known to kill the coronavirus that causes COVID-19 as well as removing things like magazines and toys and having more frequent cleaning of office items like pens and clipboards.
• Reducing contact with other people by limiting time spent in the waiting room. We may ask you to wait outside or in your car or to not bring additional people to the office with you.
How is your dental team monitoring themselves for Covid-19
We will be conducting our own health screenings on a daily basis which includes taking temperatures and answering a series of health-related questions.
You said you can't see me as a patient because of my Covid-19 risk. Can you do that?
Yes. The safety of our patients and the dental team is our highest priority. As Dentists, we conduct a risk assessment using our professional judgement as well as guidance from the Centers of Disease Control and Prevention (CDC) and the American Dental Association (ADA) to determine the safety of seeing a patient. If we determine the risks are too high, or if you had a high temperature  on the day of your appointment we will inform you of our concerns and discuss how you can self-monitor and reschedule your appointment.
Have more questions? Please call us at 480-608-5444 or email us and we'll be able to talk you through the process.