knowledge for peace of mind
Missing teeth can cause many problems from eating and speaking to your smile and self-esteem.

In some cases, dentures are a good replacement for your missing teeth and restore your ability to get on with everyday tasks.
what are dental partials and complete dentures?
Dentures, whether they are partial or complete, are artificial replacements for your natural teeth and gums.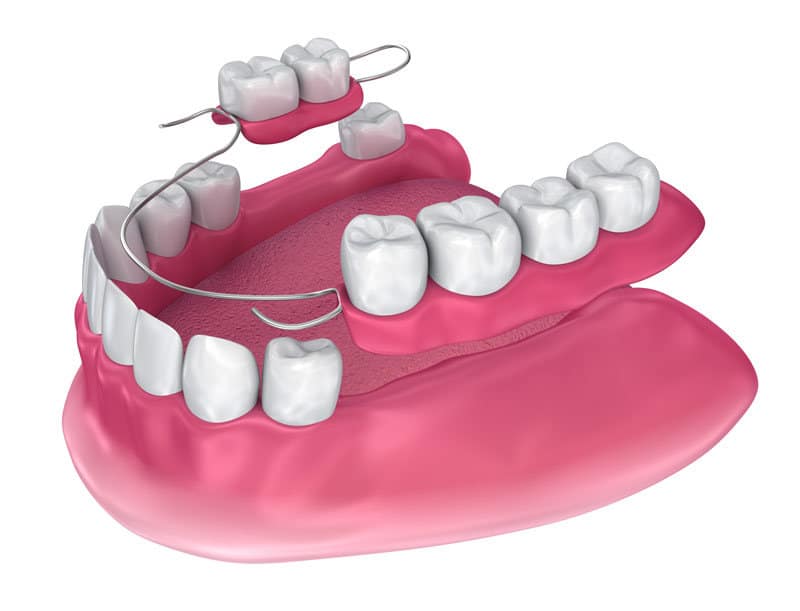 reasons you might need a dental partial or complete denture…
Dentures are used to replace missing teeth with artificial teeth. Missing teeth can cause issues with eating or talking and also affect the positioning of remaining teeth.
If you only need to replace one tooth, or a few missing teeth, a partial denture can be a solution. Partial dentures may also be used when nearby teeth are not strong enough to hold a bridge, or when more than just a few teeth are missing. The partial denture is made up of one or more artificial teeth, held in place by clasps that fit onto nearby natural teeth. It is removable and should be taken out at home for cleaning and at night.
Sometimes all of your natural teeth need to be removed and replaced. In this instance you would need a full set, or complete dentures, that will replace all of your upper and lower teeth. This is commonly referred to as false teeth. Complete dentures are removable as they are held in place by suction. At the beginning they might cause some discomfort and will require some time to get used to. If a conventional denture won't stay in place, we might recommend overdentures, an implant retained denture.
MISSING TEETH DUE TO
an accident 
a disease
poor oral healthcare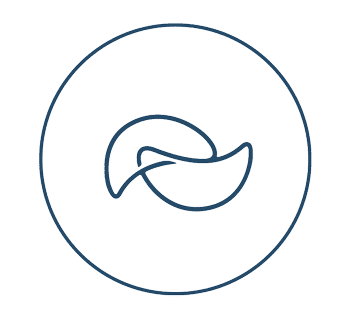 While you're familiarizing yourself with this procedure, make sure you also visit our section on how we treat you during your care with a range of nice-to-have and need-to-have patient comforts.
Distraction Methods       –     Therapeutic interventions   –     Pain management 
what to expect during the fitting of dentures process
Having dentures, whether partial or complete, typically involves several appointments at the office. Read on for timings and how to prepare.
The schedule of visits varies widely depending on your situation–whether your teeth are already missing or are being extracted. Schedules might also be impacted if you have other dental concerns that need to be resolved. 
You should expect several appointments that include record taking, taking impressions, esthetic try-ins and final delivery of your new teeth.
After your final dentures are in place, you should expect to return to the office for a few minor adjustments.
will dentures make me look different?
Think of it more of a restored appearance. If you are missing your natural teeth, having these replaced will give support to your facial muscles which may be sagging and making you look older.  
If you're having teeth extracted to be replaced, this can of course restore the appearance of teeth that were not healthy. The artificial teeth can be closely matched to your existing teeth so that the appearance hardly changes. 
after your denture is in place…
It's just as important to maintain a healthy mouth when wearing dentures.
Brush any natural teeth, gums and tongue twice a day with a fluoride toothpaste.
Clean your dentures as often as you would normal teeth, twice a day with toothpaste or soap and water.
Soak dentures in fizzy denture-cleaning solution to remove stains and bacteria
Follow instructions on maintaining your dentures shape and preventing warping.
If you have a dog at home, be sure to store your dentures where they cannot get to them. Dogs have a reputation for chewing and breaking oral appliances they find at home.
You may notice…
Wearing your denture may feel strange at first or be a bit uncomfortable. This is a normal reaction and will improve once your mouth, tongue and muscles get used to it.
—
You may need a little practice to adjust to eating and speaking.
answering your questions about dentures… 
Will dentures improve my smile?
Absolutely. Dentures are good for your self esteem and appearance. Not only will they replace any lost or missing teeth improving your open mouthed smile–but teeth are responsible for the support of your cheeks and lips. With this support restored, facial muscles will no longer sag making you look younger. It will also improve the ability to eat and speak properly.
How long will dentures last?
On average, dentures last 10-15 years. After this time, the teeth on the denture become quite worn down and the chewing ability is reduced. Dentures  often require a small number of reline procedures during their 10-15 year lifespan. When teeth are missing and a denture is worn, the bone that once supported the teeth begins to slowly recede, and the denture will lose its stability in the mouth. The reline procedure fills in the space where the bone used to be located and improves the fit of the denture.
Will I be able to eat with dentures?
Yes, you will be able to eat with dentures, but it will take some practice.
Do I still need to visit the dentist if I have dentures?
Yes, visit the dentist regularly to ensure your dentures are in good condition and the soft parts of your mouth like your tongue, cheeks and gums are healthy. Regular inspections of your mouth mean infections and mouth cancer can be detected at an early stage. In addition, the bones of the jaw will still need to be periodically evaluated by x-ray.
Have more questions? Please call us at 480-608-5444 or email us and we'll be able to talk you through the process.
for more questions, answers & peace of mind…