knowledge for peace of mind
Restorative Dentistry in Chandler
Restorative dentistry is a dental treatment that restores and rehabilitates teeth to as close to their original functionality and aesthetic as possible. At POM Dental, our aim is to provide the most integrative restorative dentistry in Chandler, Arizona. Our number one goal is patient comfort. Our office uses state-of-the-art technology to make your restorative teeth procedures as quick and pain-free as possible.
Restorative Dentistry in Chandler, Arizona with Dr. Silverman
At POM Dental, we don't just offer the best restorative dentistry in Chandler; we offer peace of mind. When you make an appointment at our office, you can be sure that you will be greeted by a friendly smile while we work on your dental issues. Our compassionate and skilled staff works diligently to make your restorative dentistry experience the best it can be.
What is Restorative Dentistry?
Restorative dentistry is a dental treatment that restores and rehabilitates teeth to as close to their original functionality and aesthetic as possible. Restorative teeth procedures include dental exams, root canal therapy, x-rays, and any other dental work that keeps your teeth and mouth healthy and strong.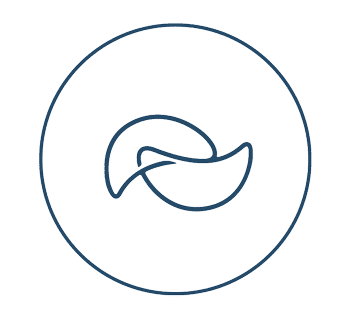 While you're familiarizing yourself with this procedure, make sure you also visit our section on how we treat you during your care with a range of nice-to-have and need-to-have patient comforts.
Distraction Methods       –     Therapeutic interventions   –     Pain management 
What Types of Restorative Dentistry is offered by POM Dental?
Bridges If you are missing teeth, you may be a candidate for a bridge. A bridge is a restorative dental treatment that restores your mouth's functionality by replacing your missing teeth and protecting your remaining teeth. As the name suggests, a bridge is anchored around the missing teeth and 'bridges' the gap. Although a bridge is commonly confused with a partial, an important differentiation is that a partial includes artificial gums, whereas a bridge includes the artificial teeth only.
Crowns and Veneers Both crowns and veneers are common procedures in restorative dentistry. These two procedures help to restore the look and function of your mouth by replacing or covering damaged areas. Crowns, also commonly referred to as "caps," are often made of gold, silver, porcelain or composite and cover the entire tooth. Veneers also cover the tooth, but only the front of the tooth. Both of these restorative procedures are long-lasting and effective in restoring your dental health and protecting your teeth from further damage.
Dentures (Partial and Complete) If you are missing teeth and are not a candidate for a bridge, crown, or veneer, your dentist may recommend partial or complete dentures to replace your natural teeth. A partial helps by replacing one or two teeth whereas complete dentures replace all of the teeth in your mouth. Depending on the condition of your remaining teeth, your dentist will recommend whether a partial or full dentures are right for you.
Tooth-Colored Fillings Although we most frequently associate the need for fillings with the presence of cavities, fillings play multiple roles in restorative dentistry. Dental fillings are used to help repair and restore damaged teeth, whether cracked, chipped, or decayed. At Peace of Mind Dental Studio, we provide the very best fillings solution for you so that you can have the healthiest mouth.
Root Canal Therapy This restorative dental treatment is often necessary for those Chandler residents whose infected tooth results in extensive damage. During a root canal, your dentist thoroughly cleans and disinfects the infected area, fills it, and seals it. While many people are instantly uneasy when there is a potential need for a root canal, at Peace of Mind Dental, we work to ensure that your procedure is quick and pain-free.
What are the Benefits of Restorative Dental Treatment?
Many of our patients in Chandler are considering their options when it comes to restorative dentistry, and want to know if having these procedures is worth it. At Peace of Mind Dental Studio, we want you to know that the benefits are numerous. Some of the most significant benefits of restorative procedures include elimination of tooth pain, improved ability to chew, eat, and speak, and the confidence that comes with restoring your beautiful smile.
What is the Cost of Restorative Dentistry?
There is not a set cost for restorative dental procedures. Each and every case is unique. Some patients may require one or two procedures while others need more advanced restoration.
At Peace of Mind Dental Studio (POM Dental), we believe in offering affordable restorative dental services to residents of Chandler, Arizona without compromising the quality of your care. We partner with some of the most popular insurance providers such as Cigna and Delta as well as accept cash, credit, and offer an in-house payment plan so that all of our patients have access to good restorative dentistry regardless of their financial situation.
Are you looking for high-quality restorative dental services in Chandler, AZ?
Dr. Jeremy Silverman is accepting new patients.
Contact us today to schedule a dentist appointment, and let us get your teeth back in shape. Or call Peace Of Mind Dental Studio at 480-608-5444 We're here for you!
Restorative dentistry faqs
answering your restorative dental questions   

What are the benefits of Restorative Dentistry
Coming to Peace of Mind Dentistry to get your teeth restored comes with numerous benefits such as:
The ability to eat well leads to a significant improvement in your health

Elimination of any pain on your teeth

Ability to speak well again which may not have been possible with bad teeth

Getting your beautiful smile back

Tips on how to take better care of your teeth for good oral health
How Expensive is Restorative Dental Work?
There's no blanket cost for restorative dental procedures since every case is unique. At Peace of Mind Dental Studio, we strongly believe in offering affordable dental services without compromising quality. 
To this end, we are in partnership with insurance companies such as Cigna and Delta to cater to our client's needs. We also accept major credit cards and cash for easy payments. Better yet, we have an in-house payment plan so that no one is left out of good oral health due to finances. 
Tips & advice from Dr. Silverman:
Do distractions in the dental chair cause you more unease?
It is absolutely okay to feel this way, just please let us know and we will make sure to limit our patient comforts that are particularly distracting. Some patients do not prefer to wear noise canceling headphones or have the ceiling mounted TVs on during treatment or wear. We want you to be comfortable and are here to accommodate to your preferences.
For more advice, visit our faq page