knowledge for peace of mind
Cosmetic Dentistry in Chandler, AZ
At Peace of Mind Dental Studio, we understand the power of a good smile. The appearance of a person's teeth and gums can drastically affect their sense of self-esteem and well-being. So, in accordance with our philosophy of treating our patients' mind, body, and spirit, we offer a slew of cosmetic dentistry services to help improve your smile.
From brand new veneers to subtle teeth whitening, Chandler residents trust POM dental for their family cosmetic dentistry needs.
Crowns And Veneers
Are you suffering from a cracked, stained, or chipped tooth? Crowns and veneers are excellent cosmetic dentistry options when a tooth has sustained a significant amount of damage or decay. These can even be an option if your teeth are unaffected by teeth whitening and other similar treatments.
Dental crowns are also commonly referred to as dental "helmets" or "caps" since they cover the entire tooth and provide significant protection from any future damage. Dental crowns can be made of porcelain, metal, or a combination of the two–your dentist will help you decide what material will be best.
Veneers, unlike a crown that covers the entire tooth, only cover the front of a tooth. These are a more conservative option, since a smaller amount of enamel is removed from a tooth during the process. Veneers take about two weeks to be fabricated, during which time you'll be fitted with a temporary crown. After your veneers have been returned to our Chandler office, we'll permanently cement them for a long-lasting, gorgeous smile.
In order to determine whether you should receive a crown or veneer, we'll start off by taking several x-rays of the affected area, which the dentist will then evaluate. Both options offer a long-lasting solution improving your smile.
Custom Shade Matching
When it comes to shade matching, POM is the best cosmetic dentistry in Chandler. This process involves matching the color of your natural teeth with the materials used in your cosmetic or restorative procedure. This ensures a consistently bright, beautiful smile, and this is performed manually with a dental shade guide that we use to compare colors with your surrounding teeth.The best part? You have the final say: before we select a color for your new tooth, you get the chance to view the options and give your opinion. This way your final grin is exactly the one you wanted.
Teeth Whitening
When it comes to improving one's smile, teeth whitening is the most requested cosmetic dentistry procedure there is in Chandler. At Peace of Mind Dental, we offer an at-home teeth whitening system, so you can return your teeth to a pearly white without the hassle of a dentist appointment.
Whitening your teeth works by gradually bleaching your teeth so that the stains break down and become less concentrated. Over several treatments the stains will safely dissolve to reveal a brighter smile.
Keep in mind that there are limits to the effectiveness of tooth whitening. Crowns, fillings, and veneers, as well as teeth discolored due to injury or medication, will not respond to tooth whitening.
If your teeth are discolored from smoking, drinking, aging, eating, or you simply want to improve your smile's appearance, contact Peace of Mind Dental to discuss your options and get the brightest smile in Chandler, Arizona.
Before And After Photography
As a dental studio that provides cosmetic dentistry in Chandler, we know that there is nothing more satisfying than seeing your smile's progress through your cosmetic dentistry journey. At POM Dental, we offer high-resolution imagery of your mouth both before and after your cosmetic procedures, so you can look at the progress you've made and refer back to whichever treatments achieved the most favorable results.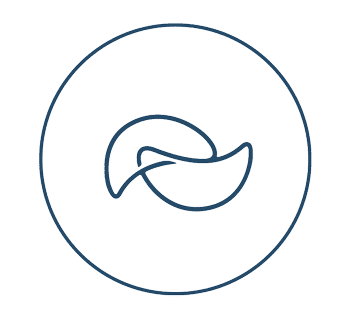 While you're familiarizing yourself with this procedure, make sure you also visit our section on how we treat you during your care with a range of nice-to-have and need-to-have patient comforts.
Distraction Methods       –     Therapeutic interventions   –     Pain management 
Answering Your Cosmetic Dentistry Questions…
How Often Should You See the Dentist for a Regular Checkup?
Those with healthy periodontal conditions should come to the dentist twice a year for a checkup. Patients with a history of periodontal disease should come 3-4 times a year.  You should also schedule an appointment if you have pain or discomfort, or if you have questions or anxieties about something in your mouth. We are here for you when you need us.
What Are Good Oral Health Practices?
To take great care of your teeth and gums at home, we recommend the following oral health practices:
Brush and floss at least twice a day.

Use a Sonicare or similar toothbrush.

Consider using a Waterpik after brushing and flossing to flush out residual debris between the teeth.

Reduce the amount of sugar that you ingest.

Reduce the amount and frequency of ingested acidic food and beverages.

Schedule regular dental exams and cleanings.
Why Choose Pom Dental For Family Cosmetic Dentistry?
A great smile is one of the best ways to increase your confidence and improve your aesthetic. At POM Dental, Dr. Silverman creates a treatment plan that is unique to you, making it possible to achieve your dream smile while matching your personality, facial features, and your budget. If you want to eliminate your imperfections and get that perfect, pearly-white smile, make an appointment with our office today–the guaranteed best choice for cosmetic dentistry in Chandler.
If it's time for you to schedule a dental checkup, we welcome you to call our office, email us, or book an appointment online.
Tips & advice from Dr. Silverman:
Do distractions in the dental chair cause you more unease?
It is absolutely okay to feel this way, just please let us know and we will make sure to limit our patient comforts that are particularly distracting. Some patients do not prefer to wear noise canceling headphones or have the ceiling mounted TVs on during treatment. 
For more advice, visit our faq page