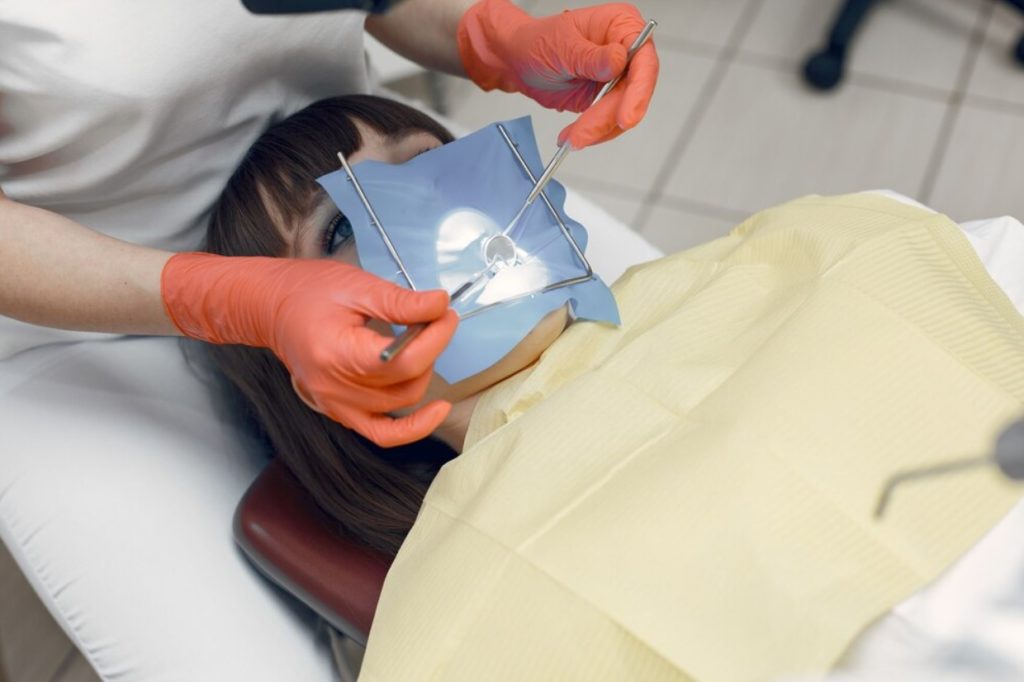 In addition to filling cavities and creating a more appealing and natural smile, tooth-colored fillings offer excellent restorative benefits. The porcelain and plastic fillings look exactly like your teeth because they are made from ceramics and plastic compounds.
Hence, people tend to choose dental fillings with tooth-color or white fillings so that they can have a more natural-looking smile. The benefit of this is that your dental health will be improved in the long run, as well as your self-esteem.
What Are Tooth-Colored Fillings?
Tooth decay is caused by tooth caries, a frequent dental condition. Microorganisms cause tooth decay by releasing digesting acids that destroy the shell of the teeth. The enamel's physical strength deteriorates with time, resulting in holes known as cavities. As a result, our dentist in Chandler suggests fillings to treat a rotting tooth.
In terms of effectiveness, a tooth-colored fill isn't distinct from conventional forms of fillings. Every tooth filling, though, is constructed of a particular substance. Composite resin is used to make tooth colored fillings in Chandler.
These are ideal fillings since they can bear gentle pressure from regular biting stress and give resilience against cracks in small to mid-sized cavities. Back or front molars can be restored using tooth-colored fillings. If you want natural-looking fillings, this is the way to go.
However, if the cavity is huge or subjected to chewing pressure, you may need to use a different material.
You will need one appointment to acquire tooth-colored fillings. One of the most significant advantages of composite fillings is that less of your good tooth is taken to hold the filling in place. This is because composite resin adheres to the teeth.
The method for receiving a composite filling in Chandler is a little more extensive because once your dentist in Chandler eliminates the decaying section, your tooth must be temporarily insulated from saliva. Next, a bond will be placed, accompanied by many thin coatings of tooth-colored resins. Finally, for about a moment, every coating is hardened with a special light.
Benefits of Tooth-Colored Fillings
When you want to achieve the following, getting tooth-colored restorations is a great idea:
Restore decayed or cavity-ridden teeth
Changing the color of discolored teeth
Enhance the look of teeth that are chipped, damaged, or cracked.
Fill up any gaps in the dental arch that are unattractive.
Malformed teeth can be reshaped.
Not to mention that the transparent appearance of resin composite fillings makes them one of the greatest aesthetic treatments. They are also biocompatible and metal-free, making them excellent for people who are allergic to metals or would not want to be subjected to mercury.
Can Fillings Be Whitened?
Once you get a tooth colored filling, there are chances it might get discolored over time. But with proper care and regular oral cleaning sessions, you can prevent all kinds of discoloration. About the durability of the shine and color of the filling, it depends upon your particular case, and only your dentist in Chandler will be able to assess it properly.
In any case, if you have a concern, contact us at Peace of Mind Dental Studio, and we would love to answer any of your questions.