While getting a dental implant in Chandler could be daunting for some, it is completely worth it, and the healing period is typically not that lengthy, making it an excellent investment. Recovery time varies based on the patient and the specific operation in terms of problems or number of implants, but it usually takes a week to notice a significant relief in symptoms.
Let's go through what to consider after treatment and what you could do to alleviate any discomfort or inflammation.
Time to Recover
Most individuals believe that recovery time will be much quicker than it is. Most primary post-surgery symptoms resolve within a week, although healing might take more time depending on how many teeth we placed.
Typically, you may notice slight bleeding from the implantation site after leaving the dentist's office in Chandler; this is perfectly normal and should resolve in a few hours after surgery. You may also have discomfort because of inflammation, which should subside in 2-3 days.
By the third morning of getting a dental implant in Chandler, almost all the bruises should disappear, and the discomfort should have diminished significantly. You could also feel strained facial muscles, stinging tongue and mouth, and dryness, all of which will decrease by day 7.
The Total Number of Implants Taken
Getting one dental implant will result in a quicker recovery than undergoing a full-jaw implant procedure. Therefore, this plays a significant part in deciding recovery time. An All-On-4 implant, for instance, will require more healing time than a single implant.
A Few Recovery Suggestions
1. Make Use of Ice and Heat
Ice is an excellent pain killer, particularly if you have stiffness. It helps reduce inflammation and blocks pain receptors sent by peripheral nerves.
Your dentist could also administer heat, although with care, and only if there is no risk of contamination. Ask your dentist to be sure about heat and cold application.
2. Lightly Brush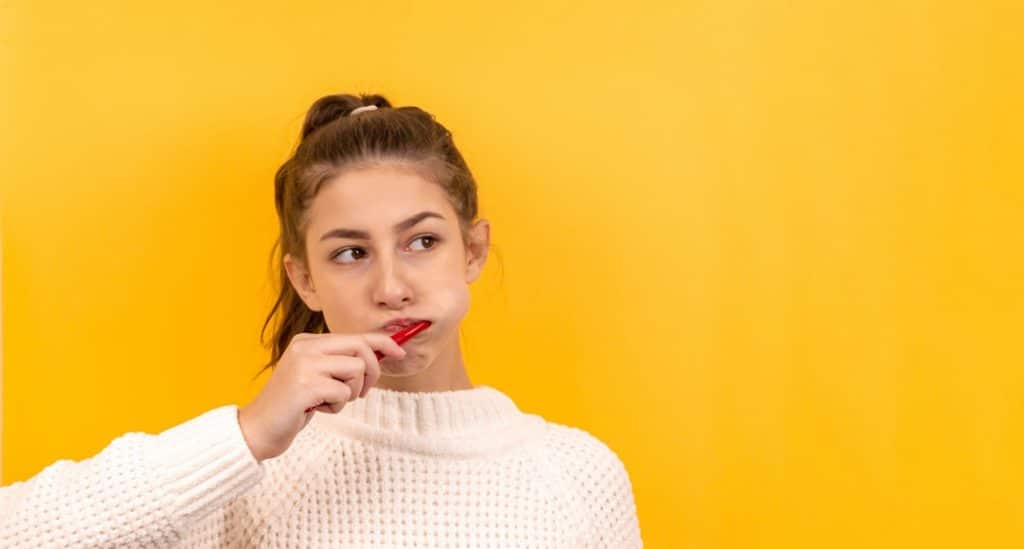 This is a vital component of maintaining a successful recovery process. Therefore, brush softly and be particularly gentle around the freshly installed teeth. You might find it handy to buy toothbrushes with the softest bristles to avoid the chance of damaging healing tissue.
3. Rinsing with Salt Water
Washing your mouth with salty water several times every day can ease discomfort, but the primary purpose is to prevent the chance of infection or edema caused by fluid accumulation. This should help with cleansing places within the mouth that may be uncomfortable or tough to clean using a brush throughout the healing process.
4. Stay Away from Rough and Acidic Foods
When recuperating following a dental implant procedure in Chandler, you need to avoid both harsh and acidic meals since biting down on a hard material might cause harm to a freshly installed tooth as well as any tissue around it.
5. Make Use of Antiseptic Mouthwash
Using an antibacterial and antiseptic mouthwash containing menthol not only aids to clear the mouth germs, but would also provide a cooling sensation owing to the menthol component of the disinfectant. It is very beneficial, particularly during the first week after recovery when irritation is at its peak.
At Peace of Mind Dental Studio, we use innovative technology to give our clients a better and pleasant Dental Implant Procedure. We have extensive experience and success working with people who have dental anxiety. We offer complete dental procedures for people of all age groups.