With years of use and exposure to many different types of food, the teeth lose their unique luster and whiteness. They become dull, and our smiles become unpleasant. This is when teeth whitening treatment is needed to revitalize the color. Presently, there are two different ways to do that: in-office treatment and at-home remedies. 
At-Home Care is technique sensitive and time-consuming, since utilizing peroxides requires skill and expertise. The in-office teeth whitening treatment is, quick and dependable.
How do in-office Teeth Whitening work?
Pretty much every teeth whitening process utilizes carbamide or hydrogen peroxide, which breaks into hydrogen peroxide and urea. These cleansing and whitening agents react with the tooth's surface and enhance its tone and color. This is a world-renowned, absolutely safe method to brighten up teeth. Whitening either cleans the surface by removing the stains and lights up the Dentin (the interior portion of the teeth).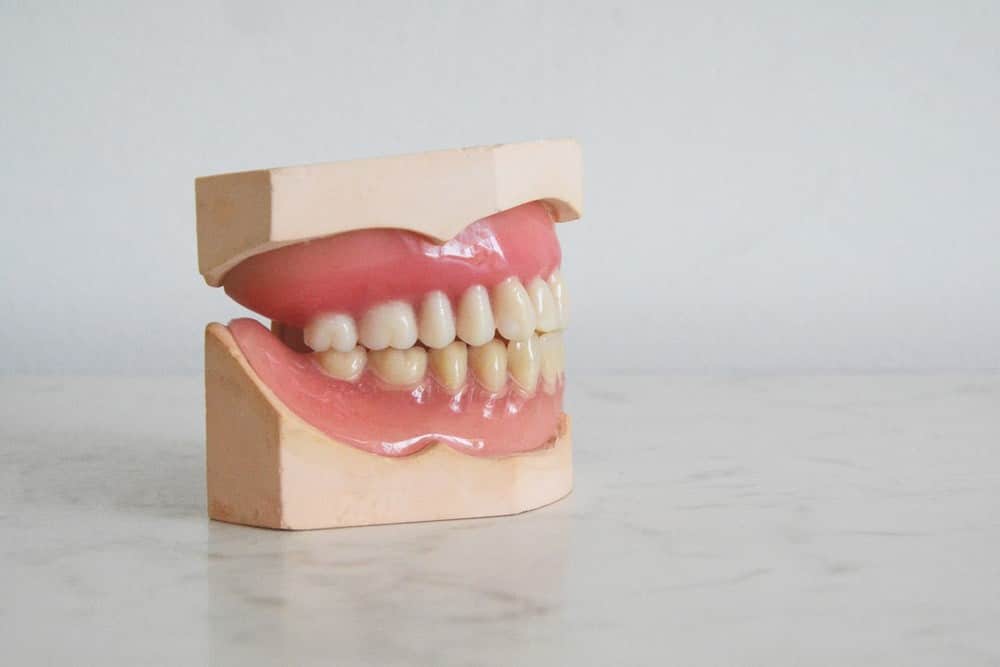 The teeth whitening procedure usually comprises the following steps:
• Teeth whitening does not require extensive preparation, and almost everyone above the age of 15 can go for teeth whitening in Chandler.
During the treatment, the dentist applies a 20% to 40% concentrated hydrogen peroxide solution. To shield your gums and surrounding area from peroxide, dentists put protective layers of an elastic strip over the gums.
• Now, the dentist will apply the concentrated peroxide solution and leave it on for some time, which will break the stains, giving you whiter and healthy-looking teeth. The treatment time will be approximately 15 minutes per application. Typically, several applications are done consecutively in the office during your visit.
• Some dental facilities shine lasers on the teeth after applying the hydrogen peroxide solution to improve its response and bring impressive results. However, there is not enough peer-reviewed, scientific studies to support the use of light/laser for more effective whitening.
Stick-on Trays or Gels 
Some modern dentists in Chandler provide takeaway whitening strips, which you can use at home. During your first visit, the specialist will analyze the present color of your teeth. Then, they will measure the size and shape of your teeth-set and make customized glue strips, gels, or plates. Your dentist will explain and give you proper instructions about how to stick the trays, remove them, and their aftercare. These trays have lower peroxide concentrations, so you can easily apply them at your convenience.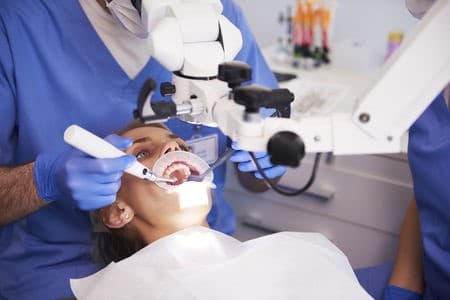 Does Tooth Whitening work?
Teeth whitening works efficiently for almost everyone. People with mild-to-moderate discoloration see sparkling results immediately. However, some types of staining caused by some dental or medical issues can reduce the efficiency of teeth whitening treatments. These include:
Various restoration treatments such as veneer, crowns, bridges, fillings, or tooth bonding can repel peroxides. If your dental restoration has become pale, dull, or darkened  and you want it to be whiter, you may require new restorations
Yellow and pale teeth generally respond well towards peroxides, while dark teeth may not. Enamel with grayish tints, white patches, or blackening due to a non-vital tooth is usually resistant to bleaching.
Bleaching teeth may aggravate several diseases. People with bruxism (grinding teeth) or temporomandibular dysfunction (TMJ/TMD) might not be eligible for the treatment. In some circumstances, the dentist may provide a specialized tooth whitening treatment in Chandler.
Tooth whitening is ineffective if the discoloration is a result of medicines or tooth damage. One of the most common discolorations is known as tetracycline staining. This is staining from inside the tooth as a result of exposure to tetracycline antibiotics. When this antibiotic is taken during the development stage of our adult teeth (less than 8 years old), it can stain the teeth dramatically and there will be poor results from whitening procedures.
At Peace of Mind Dental Studio, we're offering an 'at-home bleaching' service. Our skilled dentists in Chandler, AZ, provide an experience that is calming and restorative for your mouth, body & mind. If you have any doubts about teeth whitening or want to talk about your oral health, we would be happy to answer each of your queries.