knowledge for peace of mind
It's hard to have Peace of Mind when you can't eat or smile due to
bad teeth

. Peace of Mind Dental Studio can restore your teeth painlessly and efficiently.
Peace of Mind Dental Studio – Restorative Dentistry
As a leading provider of high-quality advanced dental services in Chandler, AZ, our dental clinic is equipped with the latest technology to handle most dental procedures. Patient comfort is our priority where we strive to make our procedures fast and painless.
When you walk into our state-of-the-art studio, you will experience calmness and serenity like never before. Our customer service is professional, welcoming, and friendly, always ready to make you feel at home.
What is Restorative Dentistry?
In simple terms, restorative dentistry involves all the procedures that a dentist does to keep your mouth healthy and functioning. From dental exams, x-rays to root canal therapy, restorative dentistry is comprehensive and necessary for good oral health. Unlike cosmetic surgery, a restorative dentist does require specialized training to carry out these procedures.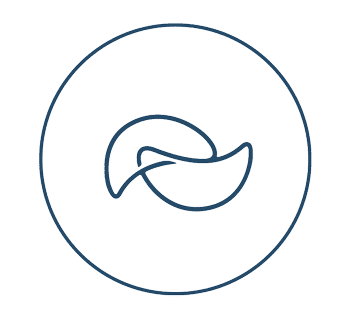 While you're familiarizing yourself with this procedure, make sure you also visit our section on how we treat you during your care with a range of nice-to-have and need-to-have patient comforts.
Distraction Methods       –     Therapeutic interventions   –     Pain management 
Advanced Restorative Dental Procedures Available at POM Dental Studio
In the hands of our highly trained and professional team led by Dr. Jeremy Silverman, you can rest assured that your teeth will be restored efficiently and painlessly. Some procedures available in our clinic include:
answering your Restorative Dental Questions questions…
What are the benefits of Restorative Dentistry
Coming to Peace of Mind Dentistry to get your teeth restored comes with numerous benefits such as:
The ability to eat well leads to a significant improvement in your health

Elimination of any pain on your teeth

Ability to speak well again which may not have been possible with bad teeth

Getting your beautiful smile back

Tips on how to take better care of your teeth for good oral health
How Expensive is Restorative Dental Work?
There's no blanket cost for restorative dental procedures since every case is unique. At Peace of Mind Dental Studio, we strongly believe in offering affordable dental services without compromising quality. 
To this end, we are in partnership with insurance companies such as Cigna and Delta to cater to our client's needs. We also accept major credit cards and cash for easy payments. Better yet, we have an in-house payment plan so that no one is left out of good oral health due to finances. 
Are you looking for high-quality restorative dental services in Chandler, AZ?
Dr. Jeremy Silverman is accepting new patients.
Contact us today to schedule a dentist appointment, and let us get your teeth back in shape. Or call Peace Of Mind Dental Studio at 480–608–5444 We're here for you!
Tips & advice from Dr. Silverman:
Do distractions in the dental chair cause you more unease?
It is absolutely okay to feel this way, just please let us know and we will make sure to limit our patient comforts that are particularly distracting.  Some patients do not prefer to wear noise canceling headphones or have the ceiling mounted TVs on during treatment or wear. We want you to be comfortable and are here to accommodate to your preferences. 
For more advice, visit our faq page