knowledge for peace of mind
Find your peace of mind when you visit

 our relaxing & comfortable atmosphere for 

preventive dental care

.
Preventative Dentistry Care Designed for Your Peace of Mind
Preventative dentistry is a crucial service we provide to our patients to help you be free of dental disease. At Peace of Mind Dental Studio, we promote overall health through regular dental care. Early detection of problems, such as tooth decay, results in easier, less costly dental treatments. We also hope to prevent problems before they happen through regular preventative care. Our dedication to making every dental appointment as calming and relaxing as possible helps make preventative care less stressful, even if you don't normally enjoy trips to the dentist. 
Preventative Dentistry Services
Our comprehensive preventative dentistry services give you all the care you need at our Chandler, Arizona location.
Prophylaxis cleaning

Periodontal maintenance

Fluoride varnish

X-rays

Examinations

Oral hygiene instruction

Tooth decay prevention

Prescription toothpaste/mouthwashes

Dental sealants

Nightguards

Retainers

Oral cancer screenings

Nutritional counseling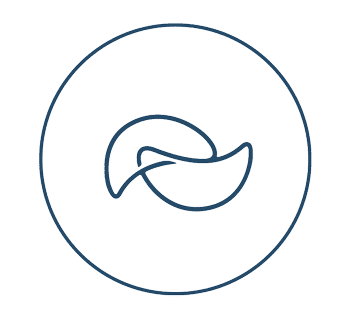 While you're familiarizing yourself with this procedure, make sure you also visit our section on how we treat you during your care with a range of nice-to-have and need-to-have patient comforts.
Distraction Methods       –     Therapeutic interventions   –     Pain management 
What Happens When You See the Dentist for a Checkup?
It is our goal to educate you on the proper care of your teeth and gums. We may demonstrate correct oral hygiene procedures, and we may tell you some nutrition tips to improve your oral health.
When you come to Peace of Mind Dental Studio for a regular checkup, you will be welcomed into our unique, calming office. First, we'll take a quick set of X-rays. Then, the dentist will examine your teeth. This is typically followed by a careful, professional cleaning. If any conditions are diagnosed during the exam, we will fully discuss them with you at the appointment.
answering your preventative dentistry questions… 
How Often Should You See the Dentist for a Regular Checkup?
Those with healthy periodontal conditions should come to the dentist twice a year for a checkup. Patients with a history of periodontal disease should come 3-4 times a year.  You should also schedule an appointment if you have pain or discomfort, or if you have questions or anxieties about something in your mouth. We are here for you when you need us.
What Are Good Oral Health Practices?
To take great care of your teeth and gums at home, we recommend the following oral health practices:
Brush and floss at least twice a day.

Use a Sonicare or similar toothbrush.

Consider using a Waterpik after brushing and flossing to flush out residual debris between the teeth.

Reduce the amount of sugar that you ingest.

Reduce the amount and frequency of ingested acidic food and beverages.

Schedule regular dental exams and cleanings.
Why Choose Peace of Mind Dental Studio in Chandler, Arizona?
As our name suggests, we are here to give you peace of mind about your dental health. When you come to us for your preventive dental care, you benefit from our relaxing atmosphere and calming techniques to make you more comfortable during your visit. If anxiety about dental visits have been keeping you from regular checkups, then you should check out all the comforts and distractions we offer our patients. We believe your mental wellbeing is just as important as the rest of your health. 
You can also have peace of mind about your teeth. We use cutting-edge technology to give you top dental care. Dr. Jeremy Silverman is an experienced dentist, capable of spotting problems and knowing the best treatment methods. Because dental health is interconnected with your overall health, our preventive dental care services are good for your whole body. Being able to prevent dental problems also keeps your dental costs as low as possible. Peace of Mind Dental Studio in Chandler, Arizona is the dental studio that helps your whole self feel safe and comfortable. Let us give you a positive dental experience.
If it's time for you to schedule a dental checkup, we welcome you to call our office, email us, or book an appointment online.
Tips & advice from Dr. Silverman:
Do distractions in the dental chair cause you more unease?
It is absolutely okay to feel this way, just please let us know and we will make sure to limit our patient comforts that are particularly distracting.  Some patients do not prefer to wear noise canceling headphones or have the ceiling mounted TVs on during treatment or wear. We want you to be comfortable and are here to accommodate to your preferences. 
For more advice, visit our faq page