knowledge for peace of mind
Have you been told you might need oral surgery?
This is a procedure necessary for a number of reasons. Depending on the issue or the severity, we can perform some oral surgery in the Peace of Mind office…
what is oral surgery?
There are situations where the dentist will inform you oral surgery is required to resolve a problem you're suffering from in your mouth. Some of these surgical procedures are completed in our office, but others will require a referral to an excellent surgeon in the area.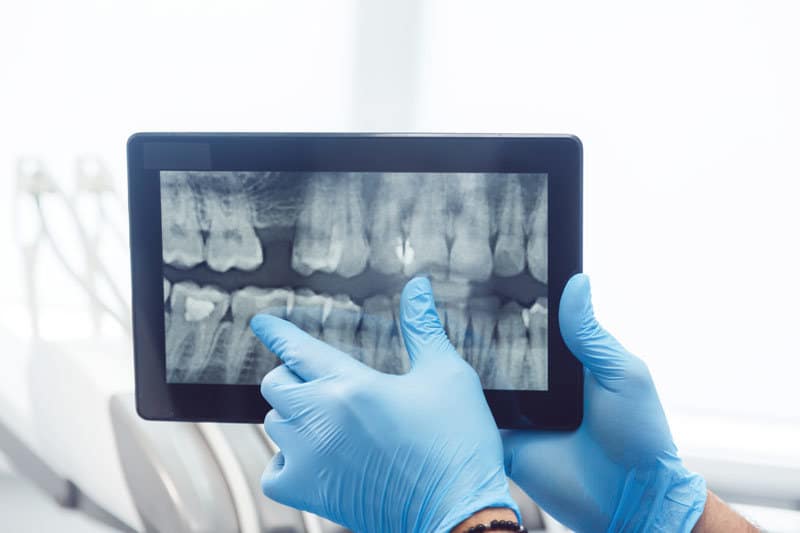 you might need
oral surgery for…
There are several causes behind the need for oral surgery, but not all are directly related to teeth.
You might require a tooth extraction to resolve disease, trauma or an overcrowded mouth. Teeth you can see above the gums are often removed with a simple extraction. However, a surgical extraction is required if bone or tissue must be cut in order to remove the tooth. This method of extraction often requires stitches to close the wound. If stitches are used, the dentist may need to remove them after 7-14 days depending on the material used.
If you require dental implants to replace missing teeth, a surgical procedure is required for the insert. Once they heal and integrate into the jaw, these implants will hold a replacement tooth or denture.
tooth extractions
dental implants
cosmetic surgery of the head and neck
orthognathic surgery (jaw surgery)
skin cancer surgery
cyst/tumor removal
repair of cleft/lip palate
tmj disorders
management of soft and hard tissue trauma such as skull fractures and eye socket fractures.
what to expect with oral surgery
In our office: If the procedure can be completed in our office, pattients will be fully numbed with local anesthesia just like other dental procedures.
At an oral surgeons office: If the procedure cannot be completed in our office, we will refer you to an excellent oral surgeon in the area.
Depending on how invasive the procedure will be, general anesthesia may be required. Most oral surgeons are licensed to administer IV sedation in their offices. Rarely will the surgery need to be completed in a hospital setting.
The specifics regarding surgery vary widely as the treatments are so different. We will discuss particulars with you prior to your surgical appointment.
answering your questions about oral surgery… 
Will I have to see a specialist for a tooth extraction?
Not necessarily. If the extraction is on a tooth you can see above your gumline, these are simple extractions and can be done in our office. If tissue or bone needs to be cut in order to remove the tooth, it's an oral surgical procedure, but may still be done in our office. We will discuss the options you may have at your appointment.
Does insurance cover oral surgery?
Insurances vary widely, as do the reasons why you require treatment. Best to call us or email us so we can help establish your specific conditions.
Have more questions? Please call us at 480-608-5444 or email us and we'll be able to talk you through the process.
Tips & advice from Dr. Silverman:
And the award goes to…
Did you know that once a dental implant heals in the bone, it has a 97% success rate over a lifetime!?! There is no other treatment in dentistry that comes close to the long term success rate of dental implants.