knowledge for peace of mind
Damaging your teeth

through an injury or getting a throbbing toothache is a horrible experience. Not only does it cause pain and distress, it can happen when you least expect it.
Emergency Dentistry in Chandler, Arizona
Dental emergencies don't wait to happen during regular dentist hours! If you live in or near Chandler, Arizona, and you need urgent dental care, please give Peace of Mind Dental Studio a call as soon as possible, so we can get right to work on your treatment.
What is Considered a Dental Emergency?
One or more teeth knocked out (or knocked loose) due to an accident or injury
One or more teeth cracked or broken, causing pain
A filling or crown that has fallen out, causing pain
A throbbing toothache that spreads out to the jaw, ear, and neck
A toothache accompanied by a fever
A toothache accompanied by swollen lymph node in the neck
Bleeding from the mouth
A serious infection in your mouth, causing swelling on your gums or other places around your face
When you experience a dental emergency, it's important to act quickly! Give us a call, and we will set up an emergency dentist appointment as soon as possible. Fast action gives you relief when you need it, and it gives us a better chance to fix your problem and save your teeth.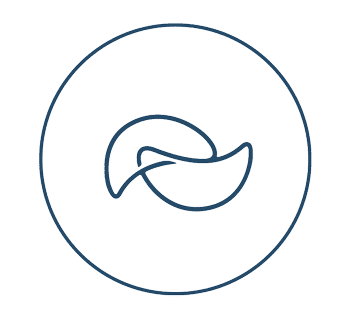 While you're familiarizing yourself with this procedure, make sure you also visit our section on how we treat you during your care with a range of nice-to-have and need-to-have patient comforts.
Distraction Methods       –     Therapeutic interventions   –     Pain management 
How Can I Manage the Pain?
Toothaches and broken teeth can be very painful! There are a few steps you can take to give yourself some relief right away.
Take over-the-counter pain medication.

Rinse your mouth with salt water. This helps kill bacteria and relieve inflammation of the gums.

Apply a topical pain reliever, such as Orajel.

Use an ice pack wrapped up in a towel to reduce swelling and pain.
answering your emergency dental questions… 
What Should I Do if I Have a Dental Emergency
Seek treatment right away. Let your dentist examine your problem, so it can be fixed or treated as soon as humanly possible. Some situations, such as severe infections, can be life-threatening. In other situations, such as knocked-out teeth, your teeth might only be saved if you go to the emergency dentist right away. Don't hesitate to call our emergency dentistry office number: 480–608–5444
What are The Emergency Hours at Peace of Mind Dental Studio
Our regular hours are listed on our website. For normal, non-emergency appointments, we are open on Monday, Wednesday, and Saturday. In the case of an emergency, we will schedule an appointment as soon as we can, even outside of our regular hours.
What Are Some Tips to Avoid Dental Emergencies
Accidents happen, and those types of dental emergencies are usually unavoidable. Other dental emergencies can be prevented by following a few tips:
Be vigilant about taking good care of your teeth at home.

Go to the dentist every six months for a routine exam and cleaning.

Pay attention to your mouth and your body. If you are getting signals that something isn't right, don't ignore them! Get them checked out before it becomes an emergency.
Why Choose Peace of Mind Dental Studio for Your Emergency Dentistry?
When a dental emergency does occur, you want to know that your dentist truly cares about you. Dr. Jeremy Silverman is a fully-qualified, experienced dentist. He will remain calm and make wise decisions during your dental emergency. Dr. Silverman is always furthering his education, staying on top of new techniques and technology, so he can serve you better in any situation.
Most of all, when your teeth need immediate care, you want peace of mind. That's what Peace of Mind Dental Studio is all about. We ensure you are being treated with the care and respect that you deserve. Although your dental emergency may be quite uncomfortable, when you are in our office, we take every effort to make you more comfortable. We believe in treating your dental problems through a integrative method that includes your mind and emotions.
Get the emergency help you need.
Call us at 480–608–5444 to schedule an emergency dentist appointment. We're here for you!
Tips & advice from Dr. Silverman:
Do distractions in the dental chair cause you more unease?
It is absolutely okay to feel this way, just please let us know and we will make sure to limit our patient comforts that are particularly distracting.  Some patients do not prefer to wear noise canceling headphones or have the ceiling mounted TVs on during treatment or wear. We want you to be comfortable and are here to accommodate to your preferences. 
For more advice, visit our faq page